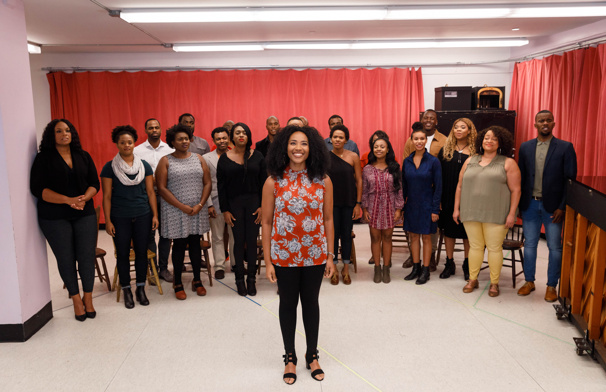 Adrianna Hicks & the company of 'The Color Purple' national tour
(Photos: Emilio Madrid-Kuser)
Look what God has done! The national tour of the Tony Award-winning musical revival The Color Purple, directed by Tony winner John Doyle, will kick off at the Proctors Theatre in Schenectady on October 7. On September 20, beltresses and Broadway cast members Adrianna Hicks, Carla R. Stewart, Carrie Compere and the entire company gathered together at Ripley-Grier Studios to show off their golden pipes. Listen to the sweet music here, and check out the adorable pics below!